Kip Shepherd
Athens GA Lawyer
J.D., University of Georgia, Athens – 1986
B.B.A., Finance University of Georgia, Athens
– 1983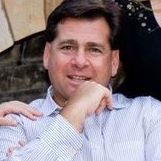 With more than 30 years of experience as a prosecutor, criminal defense lawyer and divorce/custody trial attorney, Attorney Kip Shepherd has an understanding of the law that can serve you well.
He handles a number of general trial cases, including construction, personal injury, condemnation and insurance.  His criminal law experience includes successful defense of some murder cases like the different types of manslaughter cases and two death penalty cases. Attorney Kip Shepherd has conducted more than 300 jury trials and close to 1,000 bench trials.
Attorney Kip Shepherd has been appointed as special assistant attorney general for condemnation.  His memberships include the following:
Atlanta Bar Association
Western Judicial Bar Association
Gwinnett Bar Association
Georgia State Bar Association
Sport Lawyers Association
Georgia Entertainment and Sports Lawyers Association
Our core Services
One of the most completed and well organized Lawyers
Divorce is a legal issue, and you need an experienced divorce attorney to guide you through the process and advocate for you.
Family law proceedings are often stressful and overwhelming. If you are ready to explore your options with an attorney who cares, call our office today at 770-513-9615.
Whether you have been involved in a DUI or if you seek representation for a traffic offense, he can help.
At the law office of Attorney Kip Shepherd, we'll do our best to get you the treatment and compensation you deserve.
If you have been in an auto accident, an experienced auto accident attorney can help you with your case.
If you have been arrested for DUI, you need strong legal representation. Kip Shepherd is an experienced DUI attorney. Don't face these charges alone, or it could cost you in the end.
Our Clients
We help more than 2,000 global clients
As a previous client of Kip Shepard, I had the pleasure of working with an exceptional lawyer. He has tremendous knowledge and skill in his field. He patiently walked us through our cases and kept us informed of the proceedings. Good communication skills alone would not make Skip a good lawyer, but the fact that he is result oriented and has been successfully representing our firm over many years is what makes him stand out. Kip works with his clients on a case by case basis and is very reasonable when it comes to fees/costs. I am sure that he will meet or exceed your expectations as well.
Rajukutty Mathew ,
SEO / Marketing
Kip listened to me as I told him what I was going through. I was honest with him and he was honest with me. Kip took an interest in my situation and put his experience to work and got me the decision that my children and I needed. He fought for us and produced results that I had only imagined. I gained custody of my children and feel indebted to Kip for making that possible. Through his hard work, diligence, understanding, stubbornness and willingness to do the right thing, I'm happy to report that my children are happier than they've ever been. I am now able to see them behave as normal children without carrying the weight of an adult situation on their little shoulders.
Jamell Ingram ,
CEO / Manager